A global community of smart individuals who realize, "I am, because we are". Positive, proactive people, who care about others, and the world around us. We practise the art of living freely!

A global network of proactive people, who understand that we are largely dependent on each other. By fostering community and creating synergy, we combine all the efforts of many, to focus attention on various causes.
Working local, thinking global, the mission is to generate residual revenue. Teaching to fish, rather than donate, we believe that charity begins at the cash register. Learn how to earn extra money, while helping worthy causes.
.
Please watch this short video, explaining exactly what we do, and what's in it for you…
Club SYNERGY in 180 seconds...
.
This is a membership based initiative, whereby our members benefit from core components:
1. Courteous community discussion forums. (Like Facebook Groups, without distracting adverts.)
2. Local social networking and 24/7 virtual meetups. (Better Zoom, without the software hassles.)
3. Online academy of courses and workshops. (Think Udemy, but only focused on your interests.)
4. Directory of listings and landing pages. (Effective SEO strategies to boost your website traffic.)
5. Localized map of relevant listings. (Like Yelp & Foursquare, but featuring only OUR members.)
6. Post jobs and/or look for employment. (Another Indeed, but with better prospects of success.)
7. Events catalogue and centralized calendar. (One convenient resource for interesting events.)
8. Marketplace with merchandise, products and services. (Specifically related to this initiative.)
.
In addition to the core components, our members have optional access to:
A growing repository of useful digital downloads, products and services.

Continually updated catalogue of interesting courseware and videos.

Business pack to make this initiative your business. Be your own boss!

Exclusive portal access and additional services for all our 50/50 partners.
Click here to see the schedule of membership fees!
To fully understand how you can benefit from this initiative, please watch this short video…
The benefits of membership...
.
Our modus operandi and business model briefly explained…
While the focus of this initiative is generating revenue, to help the world around us, it's not a charity.
Everything we do here, is very much FOR PROFIT. We believe that charity begins at the cash register!
Our primary goal is to provide useful membership benefits and services, in exchange for reasonable fees.
The proceeds are used to support this platform, pay our affiliates, and help various causes, at our discretion.
Using a revenue share business model, driven by a 1-tier affiliate program and pay-for-performance marketing.
The collective description for this business model and sales channel, using AFFILIATES, is AFFILIATE MARKETING.
The same business model and sales channel used by AMAZON and largely contributing to the success of AMAZON.
Affiliate Marketing is NOT multi-level marketing, also known as MLM or Network Marketing. That system depends on sponsoring others into a "pyramid scheme". In the case of affiliate marketing, affiliates are NOT compensated for referring others. Commissions can ONLY be earned on actual membership sales. To be clear, this is not MLM!
Nothing to do with crypto craziness, nor NFT madness. It's a serious business opportunity, and not hyped-up way to "get-rich-quick". There is work to be done, but it's easy. We show you how, step-by-step, with dedicated support.
.
Anyone can generate income for themselves, while caring for the world around us!
It's easy to register and create a free user account. There's NO cost to be an affiliate.

No experience needed, nor any technical skills required. It's point-and-click simple.

We provide your uniquely coded links, graphics, QR codes, and real-time statistics.

Lifetime cookies, residual commissions, and regular payouts, without any minimums.

Get started quickly, by simply working your way through an easy-to-follow task action list.
Watch this short video showing how you can take financial advantage of our affiliate program…
Our modus operandi and business model explained...
.
Click here to action your tour!
.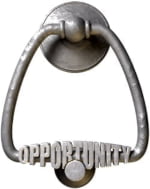 Click here to see how you fit in!
.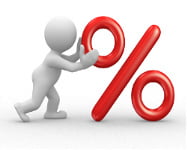 Click here to see how we share revenue with you!
.
Here's more information about this initiative!
.
.
Click here to peruse the available publications!
.
.